DHS Chief Nielsen says weather changes impact agency operations
Comments on global warming "threat" at odds with Trump's views
Major storms caused by climate change are posing a "very serious" threat, Homeland Security Secretary Kirstjen Nielsen told a Senate panel as Hurricane Michael made landfall in Florida.
"The intensity, the changes in weather patterns, the changes in which the hazards manifest all require us to update everything we do," Nielsen said Wednesday in an appearance before the Senate Homeland Security and Governmental Affairs Committee.
Nielsen's remarks stood in contrast with the stance of her boss, President Donald Trump, who has previously called climate change a hoax and promised to take the U.S. out of the Paris Climate Agreement.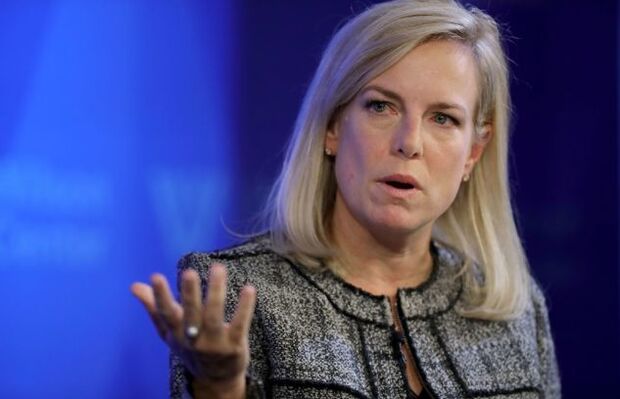 On Tuesday Trump expressed skepticism about an Oct. 8 report by the United Nations Intergovernmental Panel on Climate Change that predicted global warming may cause extreme weather, food and water shortages, and species extinction within the next two decades.
"I want to look at who drew it. You know, which group drew it. Because I can give you reports that are fabulous, and I can give you reports that aren't so good. But I will be looking at it," Trump said to reporters before he boarded Marine One.
Preventing Future Damage
Some disaster management specialists have questioned whether Nielsen's Federal Emergency Management Agency needs to promote more resilient, cost effective ways of dealing with the more frequent natural disasters that appear to be fueled by climate change.
In 2017 alone, 15 percent of the U.S. population was affected by either hurricanes or wildfires, Nielsen said. Nielsen said FEMA is bracing response efforts for Hurricane Michael, which blasted the Florida panhandle today as a Category 4 storm.
States and localities granted FEMA recovery funds will need to channel a portion towards efforts that protect against future disaster damage under a new law (Public Law 115-254) signed by President Donald Trump last week. Nielsen thanked the committee for its work on the legislation.
"I think that will really help to prepare areas," Nielsen said.
To contact the reporter on this story: Michaela Ross in Washington at mross@bgov.com
To contact the editors responsible for this story: Paul Hendrie at phendrie@bgov.com; Jonathan Nicholson at jnicholson@bgov.com